Team Roping IPRA World Leaders, Brad & Braxton Culpepper, Rise Above Tragic Loss
January 4, 2023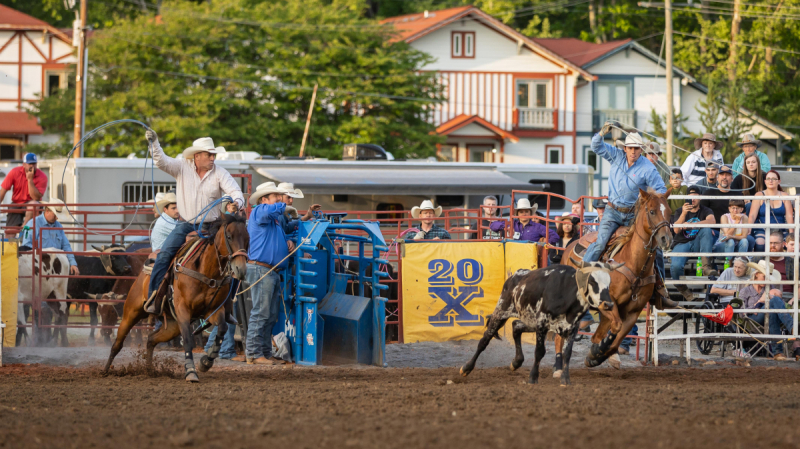 The father and son team, Brad and Braxton Culpepper of Poulan, GA have been trying to overcome the tragic loss of both team roping horses from an accident in August. They have been a dominating force all year in the IPRA world standings and both are coming into IFR53 in the driver's seats in the gold buckle race.

"We were at Mound City, KS in August at a circuit rodeo, the whole family was there. I've been using the electric fence pens for 23 years and had never really given it a lot of thought. We'd set the pen up as soon as we'd get to the rodeos so the horses could move around and relax."

"That Saturday morning at 5 a.m., they got out of the pen and got on the 2 lane road a half mile from the fairgrounds and rodeo arena. A pick-up hit them both and killed them. It was horrible to see your horses hit like dogs on the road. The driver didn't stop but called the sheriff and said he'd hit 2 horses. The town of Mound City and the Kansas DOT were very kind to our family, they buried them near the rodeo arena. It haunted all of us for weeks."

"Truthfully, we're still trying to rally back from the accident," said Brad. "Our passion is team roping and we love to rope. We raised both horses that we lost and had been riding them several years. They were our best horses. We've had to get on horses that we'd been using as practice horses. The palomino that Braxton will be riding at the IFR is a young horse that he actually won as a colt at a roping. The one I'll be riding is green as well."

"The plans we had for the future are now set back 2 years. We'd been leading the standings in the IPRA and after the accident we went on a run up north to some rodeos. We went through this as a family and that has helped us. The important thing was we didn't quit, we didn't let it get in our minds that quitting was even an option."

"I'm not using the pen anymore, the horses are tied to the trailer now. Braxton and I are going to three rodeos the week before the IFR. We're focusing on being consistent and catching and giving our young horses a chance to do their jobs."

IFR53 takes place January 12-15, 2023 at the Lazy E Arena in Guthrie, OK. For ticket information visit Ticketmaster or call the Lazy E Arena at 405-282-7433.