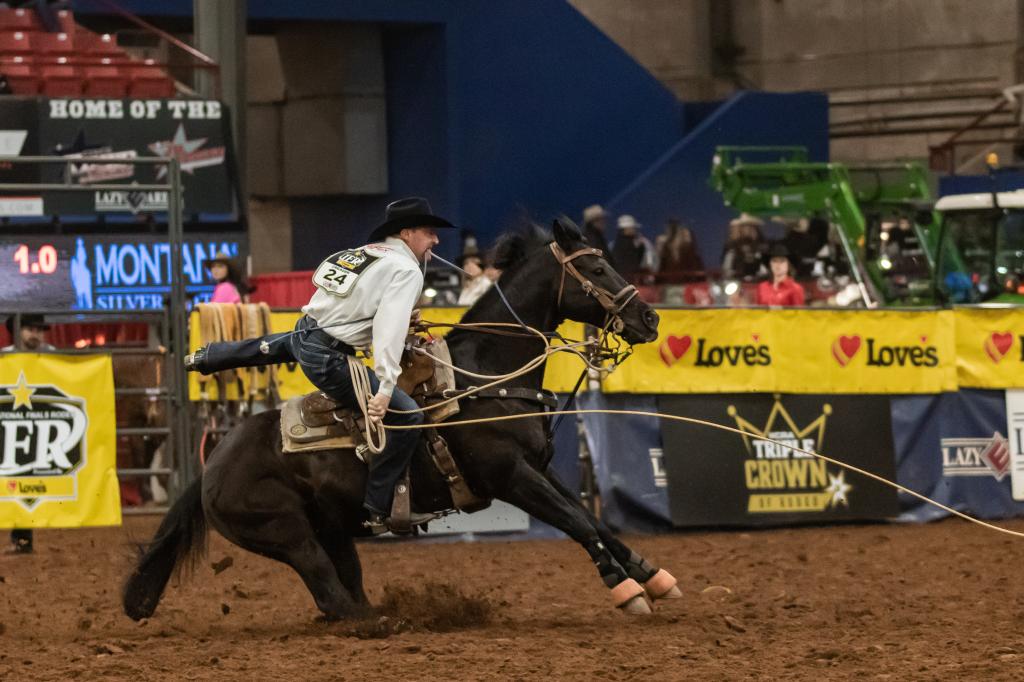 Trent Creager
2020 IPRA
WORLD CHAMPION
TIE-DOWN ROPER
TRENT CREAGER
________________________________
HOMETOWN: Stillwater, OK AGE: 40
IFR51 marked the 13th trip to the IFR stage for Creager. He earned his first world championship in 2006 and was excited to repeat a gold buckle win.
"This IFR was tough on me," said Trent. "I was on the wrong end of the calves and only drew one that they won money on. But I tried to make the best of the calves I had and it worked out for me."
In the first round he picked up a 4th place check with a 9.3 second run. Round two's time of 10.8 kept him alive in the average with a 6th place finish. The third round's run of 9.8 finished 6th. The fourth round run of 8.9 seconds sealed the deal for the world championship. Creager split 3rd in the round and 2nd in the average.
The shortened rodeo season of 2020 allowed Trent to stay close to home and that was the highlight of his rodeo season.
Trent and wife Callie make their home in Stillwater, OK