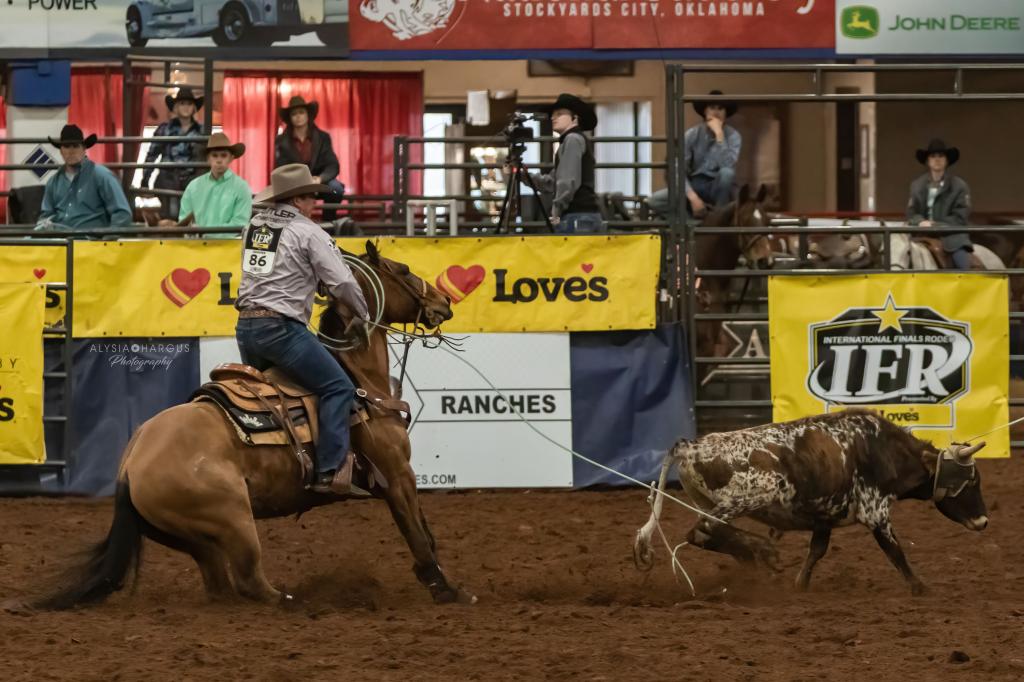 Travis Graves
2020 IPRA
WORLD CHAMPION
TEAM ROPER--HEELER
TRAVIS GRAVES

HOMETOWN: Bluff Dale, TX AGE: 36
"Winning the world championship was awesome," said Graves. "I had a lot of fun at the IFR. I grew up in Jay, OK and got my start in the IPRA."
Travis' roping career started at the high school level at the IPRA's International Finals Youth Rodeo back in 2001 when he won the heeling championship. Graves later qualified for IFR38 and again at IFR51.
"Coming into the finals in 12th position, I just wanted to try to win as much money as I could," said Travis. "It went our way, and we did what we needed to do, and it worked out for us."
The duo of Egusquiza and Graves split 2nd in the first round with a 4.8 second run. They topped that in round two when they took the win with a 4.6. In round three, they won 3rd with a 5.2 and finished out the fourth round with a 5.9 second run. They kept steadily climbing the standings and the average win put them both in the number one seats.
The duo plan to be back to defend their titles at IFR52.