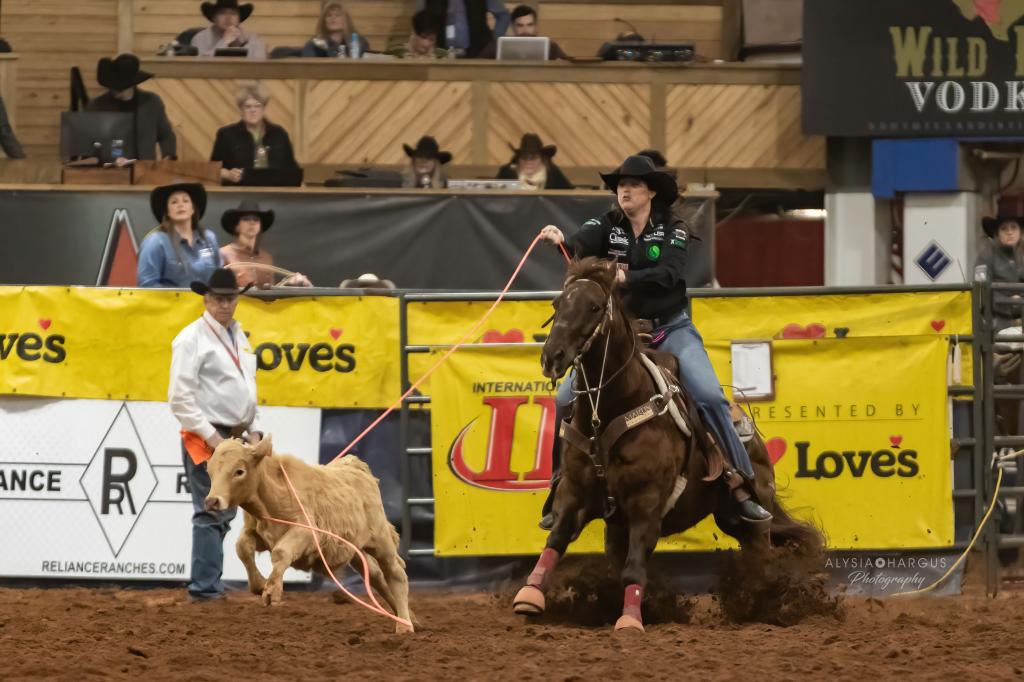 Kelsie Chace
2020 IPRA
WORLD CHAMPION
COWGIRLS BREAKAWAY ROPING
KELSIE CHACE

HOMETOWN: Cherokee, OK AGE: 30
"Making the IFR was a goal for my rookie year," said Kelsie Chace. She not only reached that goal, but she also roped her way to a clean sweep by winning both the rookie of the year title and her first IPRA gold buckle. "It was exciting to win the world championship. The breakaway roping at the IFR was tough.
"Winning is, of course, always the goal," said Chace. "The teaming of the IPRA with the WCRA is what enticed me to buy my IPRA card and give it a shot."
While Kelsie may be new to the IPRA, she's very well known in the roping world. She is a clinician in the sport, and spends her time putting on clinics and giving private lessons.
"In breakaway roping, the horse is 75% of the team. I've got two geldings that I'm riding; Little Man is a 15-year-old gelding that I rode at the IFR. The other one is a 17-year-old gelding. I'm always looking for prospects that will fit my program."