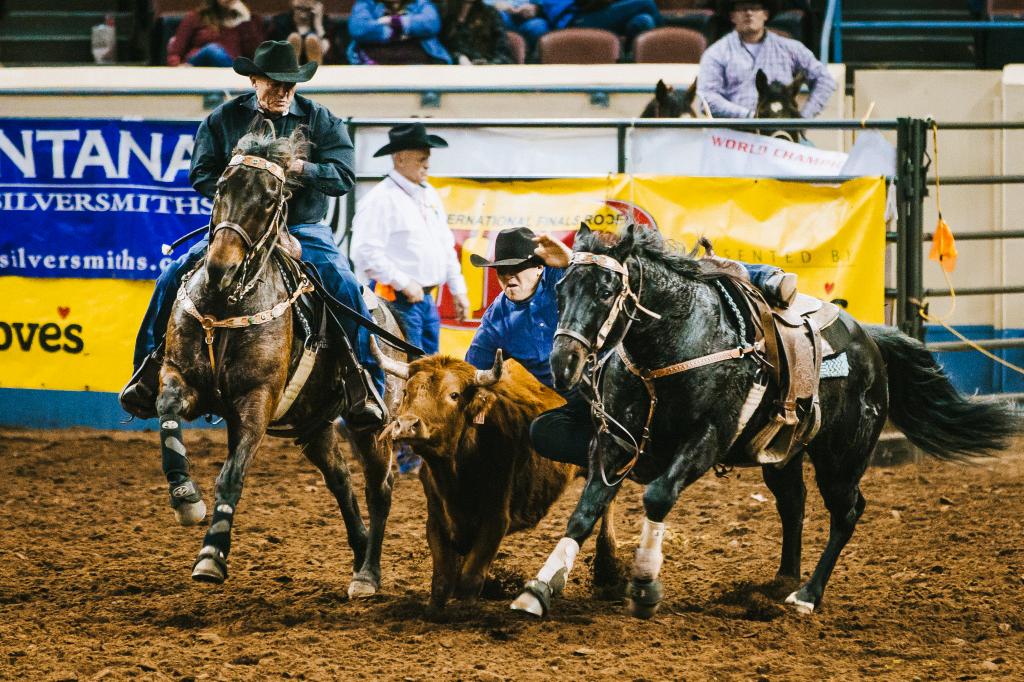 Tyler Foster
Hometown: Watford, Ontario
Age: 30
"I had a plan coming into IFR48, to win!" said Tyler Foster. "I'd competed at the finals before and my nerves were a lot better. I'd decided to focus on making solid runs and see what happened and, by golly, we got it done."
"I just focused on my steers and each run," said Foster. "I know I rode my saddle bronc in the fourth round a lot better after the steer wrestling was over and I knew I'd won the gold buckle. It was a lot of fun."
"My traveling partner, Rodney Weese, won the average at the finals and my horse won Horse of the Year, so it was a pretty fun 20 hour ride home," said Tyler.
"The best part of my 2017 rodeo season was traveling with my friends. I won half of my money in the States and it was fun going to new rodeos. New Windsor, IL was a new rodeo for me and I loved it. The a tmosphere at the rodeos in the States is more like the old west and I like that feeling."
Tyler, a two-event cowboy, said there is no all-around title on his radar. "I don't know if I can get to enough rodeos to go for the all-around. I'm pretty happy the way it is. We have a new baby coming in 2018 and I'm not sure how hard I will go, but I plan to be back at IFR49."