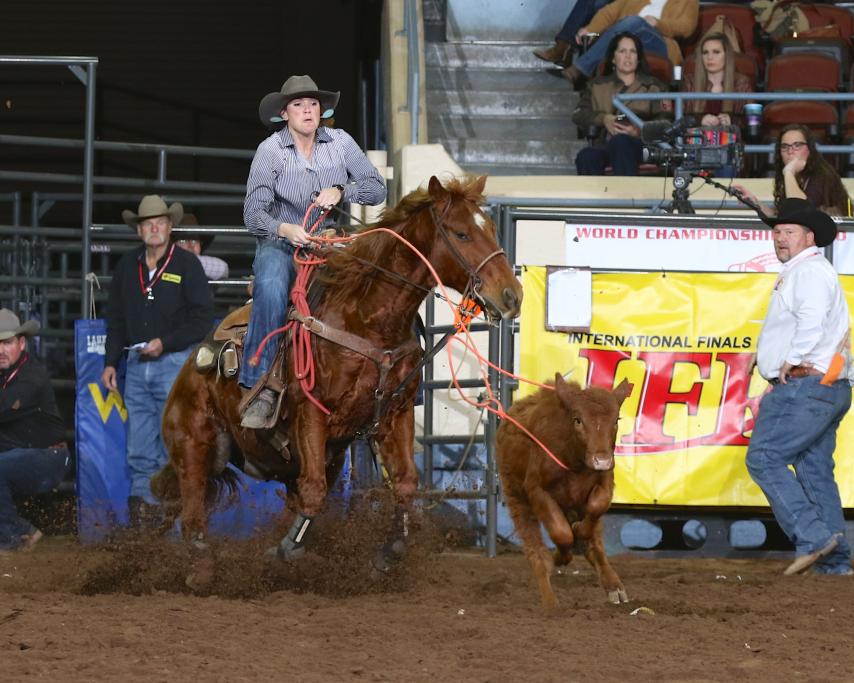 Brianna Dunbar
Hometown: Hudson Falls, NY
Age: 22
Brianna Dunbar is a six-time IFR qualifier and this year, she and her horse "Ringo", were both rewarded for their efforts. Brianna left Oklahoma City with her first world championship and "Ringo" was named Horse of the Year.
"It meant so much to win the world," said Dunbar. "It made driving all night so many times worth it and to have earned Horse of the Year really made it special."
Dunbar dominated the top spot in the world standings much of the 2017 rodeo season and had a solid lead coming into IFR48. "I've been in nursing school and roped at the National All Region Finals and the IFR slipped up on me. I had to do some quick practicing!"
"The first round of the finals, I was really nervous, but I calmed down in the second round and just decided whatever happens, happens," she said.
"What I loved most about the 2017 season was the traveling," said Brianna. "I've always went to St. Tite and never won a check, but 2017 was different. I knew if I could win that rodeo I could have a shot at the world and I won it. I was so excited."
"I plan to be back at IFR49, even though I always say I'm not going to travel as much, but I always do," laughed Dunbar. "I bought a young barrel horse that got put on the back burner that I want to haul this year and rope at the rodeos too."