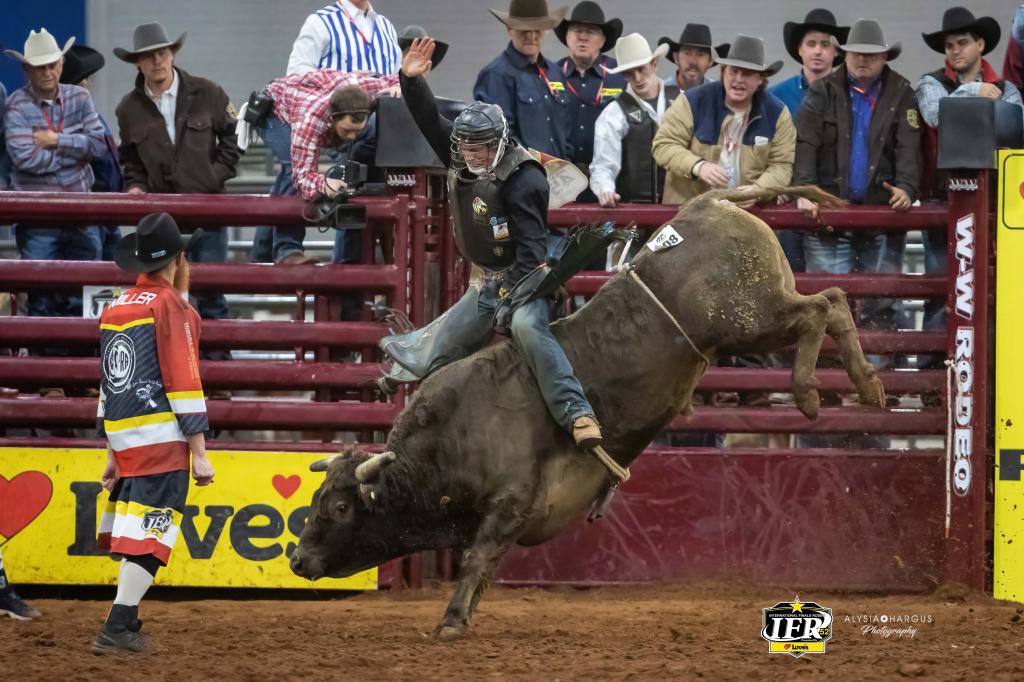 Deklan Garland
Deklan Garland
2021 World
Champion Bull Rider
Hometown: Foster, OK AGE: 22
Garland earned his first gold buckle at the end of the 2020 rodeo season. With the stage set for IFR52, Deklan had to come from behind to claim his second gold buckle. "I came into the finals 3rd in the top 15 but knew if I could ride my bulls, I could get it done, I got lucky and won the 4th round."
"It was exciting to win the world championship," said Deklan. "The 4th round was pretty exciting, Corey Bailey, who was in the lead for the world title, bucked off and I had a re-ride. My Dad told me if I wanted to win the average; I'd have to score over 82 points. I was a little nervous about the re-ride bull until I realized I'd been on him when he was a 2-year-old. He was electric and I scored 86.75, that gave me the average win and the world title."
"I didn't hit the rodeo trail very hard at all in 2021, I was chosen to be in a PBR reality show called "Last Cowboy Standing" and that had me tied up for about 3 months. When I got back, I stayed pretty close to home and only left Oklahoma to go to Lakeside, CA.
"My plan for 2022 is to be back at IFR53 and to win my third world title," said Garland.