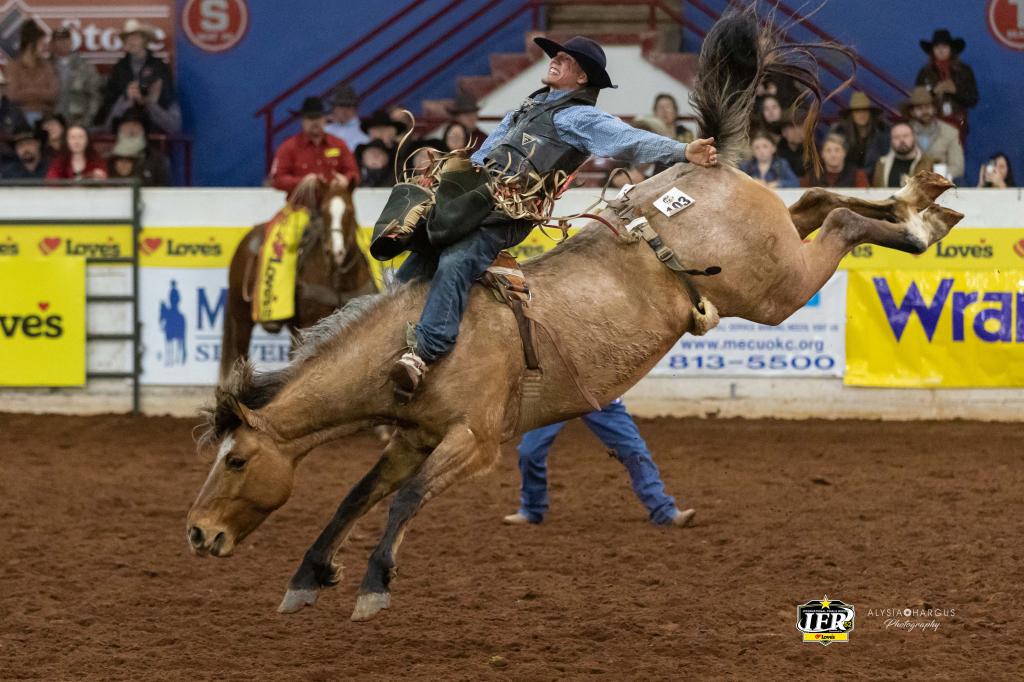 Kenneth Glick
Kenneth Glick
2021 World Champion
All-Around Cowboy

Hometown: Belton, SC AGE: 22
"It's always a goal to be the best," said Kenneth. "I'd went into the IFR number one in the bareback riding, and I really felt I'd lost when Yance Day beat me, but to win the most coveted title in rodeo, it's sure a great thing to win."
"Working both the bareback riding and the saddle bronc riding is a challenge. When one event goes wrong, I step it up in the other and it works out. It's hard to make a living rodeoing, if I make a bad ride in the barebacks, I've got another chance to pull a check in the saddle broncs."
"I compare bareback riding to fighting and saddle bronc riding to dancing. In the bareback riding you want a horse that's going to put up a good fight and let you fight back, in saddle bronc riding you want a horse that knows the dance and you can just have fun dancing with a good partner."
"I credit so much of my success to the horses I get on; they are athletes. I ride colts for a living and ride every day. My daily workouts consist of carrying bags of feed and bales of hay. I love working with young horses, about half of the ones I ride are barrel horse prospects. I am a horseman and will always have something to do with a horse for the rest of my life."