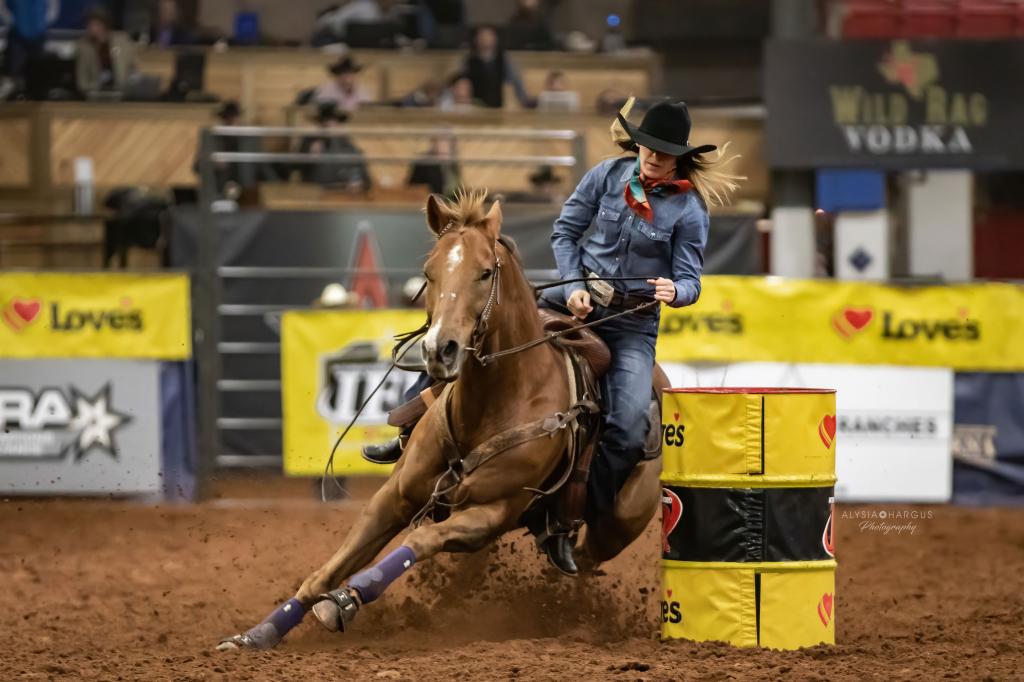 Julie Thomas
2020 IPRA
WORLD CHAMPION
BARREL RACER
JULIE THOMAS
_____________________________________________
HOMETOWN: Ranger, GA AGE: 48
Julie Thomas joined the IPRA in 2018 and made her IFR debut at IFR50 coming into the Lazy E Arena in 5th position. Fast forward to IFR51 and Julie and Amos returned to the IFR arena in the lead for the world title.
"I can't explain the feeling of winning the world title," said Thomas. "For somebody that works fulltime it's hard to believe. I can't get to as many rodeos as the girls that rodeo full time."
Julie's 14-year-old chestnut gelding, The Cool Zippy Zevi aka Amos, is one of the most consistent horses in the sport. Amos has earned the honor of IPRA Barrel Horse of the Year in 2019 and again in 2020. "He has such a big heart and always gives me 100%," said Julie.
The team showed how consistent they were in the four rounds of IFR51. In round one, the clock stopped at 16.974 seconds and placed 4th. They stopped the clock in the second round at 17.021 seconds for 5th in the round. Julie and Amos earned 2nd in the third round with a 16.819 second run. They finished it off in the fourth round with another 2nd place time of 17.136.
Thomas claimed the average win with a total time of 67.950 seconds and added $6,666.67 to their earnings to secure her first world title. Julie earned a total of $21,008.28 in the abbreviated 2020 rodeo season.
When not on the rodeo trail, Julie works as Assistant Principal at Calhoun Primary School. She has two sons that also compete in rodeo, Tate and Logan Thomas.