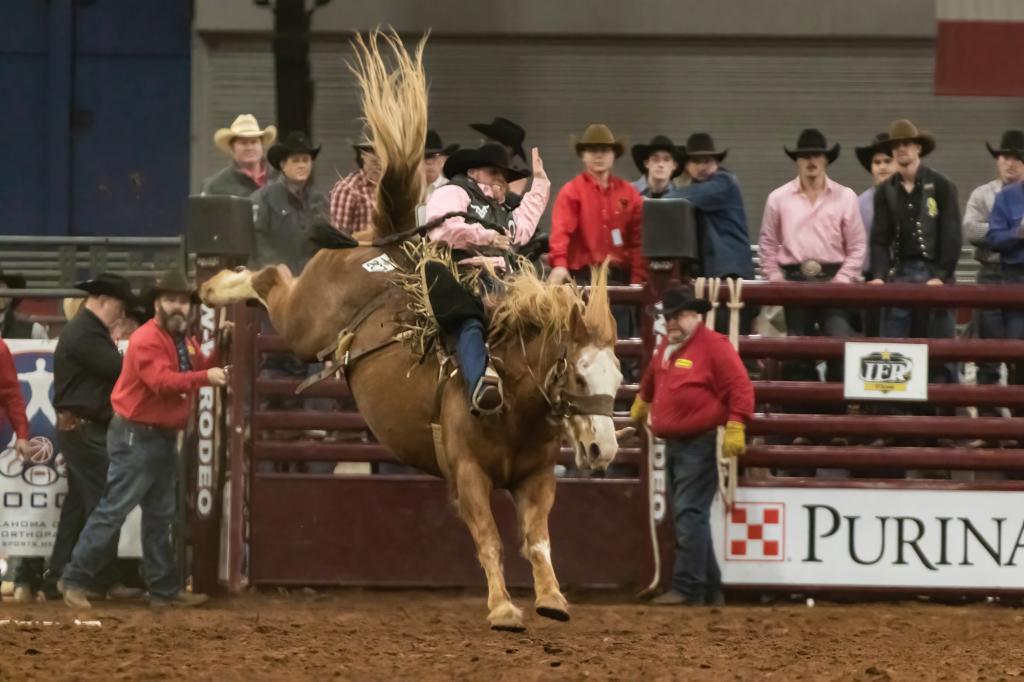 Kody Rinehart
2020 IPRA
WORLD CHAMPION
SADDLE BRONC RIDER
KODY RINEHART

HOMETOWN: Rienzi, MS AGE: 28
IFR51 was Rinehart's 3rd trip to the IFR arena. "It was pretty exciting to win the world," said Kody. "I never dreamed it'd work out the way it did."
Kody earned 2nd in the first round with a 75.25-point ride, bucked off his round two horse, then came back with a vengeance in the third round with a 78.50 ride for the win and repeated with a 79.75-point ride for the win in the fourth round.
"The fourth-round bronc, "Cherry Bomb" was my favorite horse, and that ride sealed the deal on the world title. The bronc I had in the third round was a redemption ride for me. She'd bucked me off at IFR50 and I had a point to prove," said Kody. "I knew when I got that 79.75-point score, I had a chance to win the world, then Cody Goertzen bucked off and I knew I had won it."
"I gave it my all every round of the IFR. I want to be back at IFR52 and try to earn another world title."
Kody works as a youth minister and loves being able to combine his love of rodeo with God's teachings.