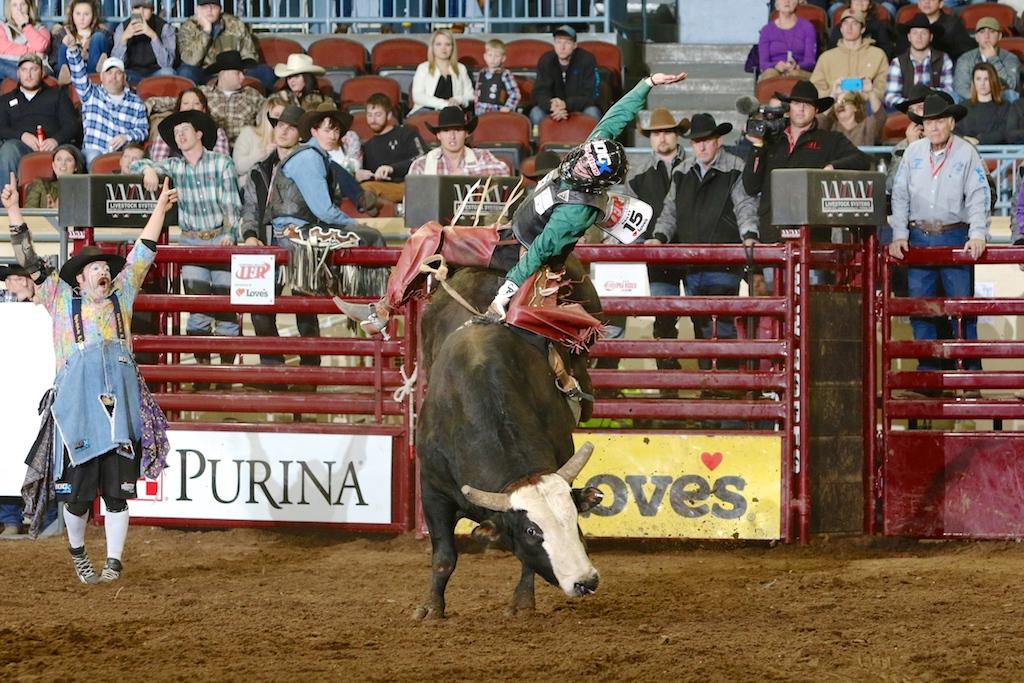 Corey Bailey
Hometown: Puryear, TN
Age: 26
Corey Bailey earned his second consecutive world title at IFR48. "I felt a lot better coming into the finals this year than last year. I had a good lead coming into the finals so there was no pressure on me and I just had fun," said Corey.
After earning checks in the first two rounds of the finals, a hip injury that Corey had been battling since September of 2017 became aggravated and kept him from getting scores in the final two rounds.
At IFR48 Bailey made his intentions clear to the world that he is on a mission to earn five world championships and break the record of four gold buckles held most recently by Dennis Morris and previous champions Glen Bird and Jack Wiseman.
There is one bull that is on Bailey's radar for a re-match. "I want another go at #18 from Big Hat Rodeo. I got on him at Elkhorn, WI and he bucked me off, caused a concussion, broke 5 teeth and stitches in my chin. I need to prove a point," said Corey.
Bailey said his most memorable win of the 2017 season was winning the Canada Cup at St. Tite. "It was my first trip to Canada, I'll definitely go back," he said.
Bailey's goal for 2018 is to come back to the IFR as oneof the top 5 money winners with another solid lead over the pack.